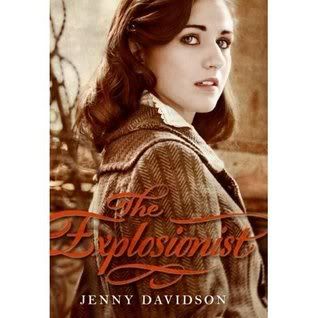 The Explosionist (formerly known as Dynamite No. 1) is the story of a 15-year-old girl growing up in an alternate version of 1930s Edinburgh. There, the legacy of Napoleon's victory a century earlier at Waterloo is a standoff between a totalitarian Federation of European States and a group of independent northern countries called the New Hanseatic League. This world is preoccupied with technology (everything from electric cookers to high explosives) but also with spiritualism, a movement our world largely abandoned in the early 20th Century; Sigmund Freud is a radio talk-show crank, cars run on hydrogen and the most prominent scientists experiment with new ways of contacting the dead.
[from
Goodreads
]
This meme is hosted by
Boy with Books
. I'll be spotlighting books I want to read, whether they've been out for 10 years or won't be released for another 10 months.