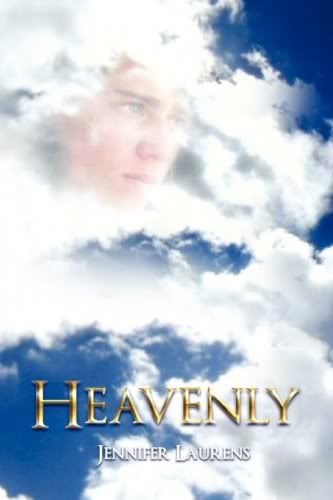 I met someone who changed everything. Matthias. My autistic sister's guardian angel. Honest. Inspiring. Funny. Hot. And immortal. That was the problem. What could I do? I did what any other girl would do-I fell in love with him.
Zoë's sister darts in front of cars. Her brother's a pothead. Her parents are so overwhelmed; they don't see Zoë lost in her broken life. Zoë escapes the only way she knows how: partying. Matthias, a guardian sent from Heaven, watches over Zoë's autistic sister. After Zoë is convinced he's legit, angel and lost girl come together in a love that changes destiny. But Heaven on Earth can't last forever.
[from
Goodreads
]
Rating: 5 out of 5 boxes
Target Audience: Anyone dealing with real life
High point: Writing style and the ending
Low point: Parts of the ending unfolded strangely
Reader maturity: 13+
This book was
fantastic
! I tend to be a critical reviewer, rarely giving a 5 of 5 rating to anything but classics, but this book earned all 5 stars.
Zoe is a fairly mature teenage girl trying to deal with all the events in her life, trying to reconcile her beliefs with why bad things happen to her family. After meeting her autistic younger sister's guardian angel, she realizes some things about life--good things. She is a typical teenage girl in that she is overwhelmed by the pressures around her, and without a strong support system, she turns to alcohol and other negative outlets for relief. Hers is definitely a flawed character, but as the novel progresses, she shows an inner strength that both the reader and Zoe wonder if she has.
The entire family seems incredibly real. The neglectful parents are still loving and caring; they are just so caught up in the care of their youngest child that they backburner the two oldest. Zoe's brother, Luke, is coping with the same problems in an even more destructive way, but Zoe learns how to reach out, both to him and to her younger sister, Abria. There is school-related drama as well, which Zoe also must face. She does so with reluctance and the uncertainty frequently attached to adolescence.
The writing style is engaging, a mix of movement, emotions and deep introspective thought. Matthias, Abria's guardian, is an enviable love interest. He is perfect as an immortal, but his humanity shows through his compassion and his revelations of his past life, removing him from the pedestal Zoe unconsciously attempts to put him on. The author gives a vivid picture of Zoe's feelings and reasoning, as well as the tension that the family feels as a result of Abria's diagnosis. Abria's autism is treated with dignity, painting a realistic picture of her actions with gentle humor thrown in as a coping mechanism.
I could hardly put this book down, except to carve out time to sleep and eat. Even for an avid reader, I finished this in record time. The end of each chapter had me wanting more--
What happens? What will Zoe do? I hope that she does this instead!
And the ending! At first, I thought it was too much, but after thinking on it for a while, I realized that the ending is just perfect, tying up the novel none too tidily, but with the same grace and energy with which it was written.
Title: Heavenly
Author: Jennifer Laurens
Genre: Paranormal Romance
Year: 2009
Book Source: Received from author