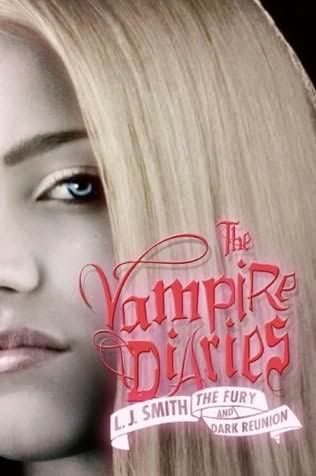 In the fourth and final installment, Elena Gilbert rises from the dead to recreate the powerful vampire trio. Raved "Bookwatch" of "The Vampire Diaries": "Not since "Dark Shadows" has there been such an original series".
[from
Goodreads
]
Rating: 4 out of 5 boxes
Target Audience: Teens who love good vampire drama
High point: The change in POV to Bonnie
Low point: The ending
Reader maturity: 13+
In the final chapter of
The Vampire Diaries
, we see the mysteries of Fell's Church through the eyes of Bonnie, who struggles to change from her tendency to follow to one of leadership. Bonnie fights to keep the group together and find a way to save Elena.
In
Dark Reunion
, Bonnie proves to be an interesting and captivating main character, making me wish that we had seen more of her spirit in the previous three books. Unshadowed by Elena, the other characters take on an even more defined shape and form than before. The question remains about Damon's loyalty, and the reader spends the book trying to solve the puzzle along with the group of friends. The final scene is a little unsatisfactory, erasing months' worth of struggle in just a few moments, but overall I was happy with the conclusion to
The Vampire Diaries
.
Title: The Vampire Diaries: Dark Reunion
Author: L. J. Smith
Genre: Young Adult Horror and Suspense
Year: 1992
Book Source: Purchased