Okay, it only looks like I let these pile up again! I promise you that I received them all within the last 5 days so I am 100% within the week-long grace period that I just made up, here, on the spot.
First off, Reagan at
Star Shadow Creative Mishaps
, 1inseveralbillion at
Books a la Carte
and Vaishnavi at
Dust Jacket
bestowed upon me the Beautiful Blogger Award.
Beautiful Blogger Award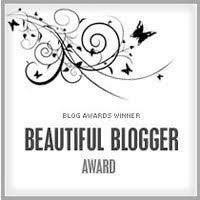 Vaishnavi also passed on the Honest Scrap Award.
Honest Scrap
I've previously passed these on so I'm going to refrain from doing so this time. If you're interested in reading 10 Honest Things About Me (as part of the Honest Scrap Award), you can find it
here
.
Thank you all so much! It means a lot that you think of Bookish in a Box when it comes time to pass out awards. :-)