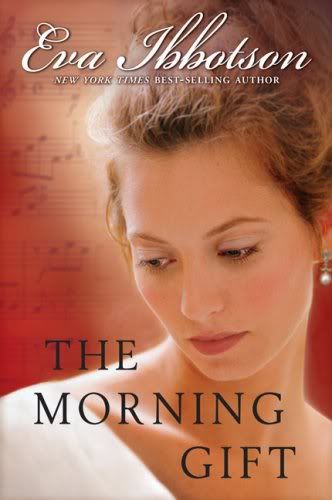 Twenty-year-old Ruth Berger is desperate. The daughter of a Jewish-Austrian professor, she was supposed to have escaped Vienna before the Nazis marched into the city. Yet the plan went completely wrong, and while her family and fiancé are waiting for her in safety, Ruth is stuck in Vienna with no way to escape. Then she encounters her father's younger college professor, the dashing British paleontologist Quin Sommerville. Together, they strike a bargain: a marriage of convenience, to be annulled as soon as they return to safety. But dissolving the marriage proves to be more difficult than either of them thought—not the least because of the undeniable attraction Quin and Ruth share. To make matters worse, Ruth is enrolled in Quin's university, in his very classes. Can their secret survive, or will circumstances destroy their love?
[from
Goodreads
]
Rating: 4 out of 5 boxes
Target Audience: Anyone looking for a sweet love story, WWII romantics
High point: The timing and layout of the misunderstandings
Low point: Ruth's character is inconsistent in the last few chapters
Reader maturity: 15+
The Morning Gift
is a historically centered love story between Austrian Ruth and the English professor Quin. He marries her quickly so that she can be safely reunited with her family, intending to annul the marriage once her citizenship papers have come through. Along the way they have many misunderstandings, skillfully portrayed through Ruth's thoughts on the situation and then through Quin's.
Ruth loves life, loves beauty, loves learning and imparts her passion to those surrounding her without coming off as a Pollyanna. Quin is much more level-headed and takes everything in stride, at least until he realizes Ruth is something more than a friend. The evolution of their relationship and feelings for each other is gradual, creeping up on the reader as slowly as it creeps up on the two of them.
The surrounding cast amuses, as well as adding heart to the novel. Through the older generation, the reader learns about Hitler's actions and the hardships the persecuted in England had to go through. The novel is hardly a comedy, but it has its moments while outlining Ruth and Quin's relationship and describing the quirks of Ruth's family and fellow refugees. Ms. Ibbotson's writing is beautiful and flowing, capturing the light and laughter of Ruth and placing it gently beside her emotional anguish.
If you're looking for a simple, light love story or if you're interested in historical fiction,
The Morning Gift
is a great combination of the two.
Title: The Morning Gift
Author: Eva Ibbotson
Genre: Teen Fiction, Romance & Friendship
Year: 1993
Book Source: Purchased