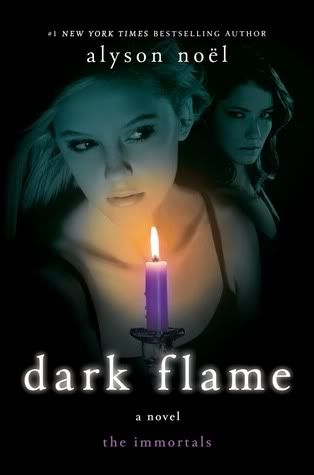 At the start of this mesmerizing new installment of the Immortals series, Ever is helping her friend Haven transition into life as an immortal. But with Haven drunk on her new powers and carelessly putting them all at risk, their friendship becomes more and more strained. At the same time, Ever delves deeper into magick in order to get control over her enemy Roman and free Damen from his power. But when the spell she casts on Roman backfires, she's bound to her deadliest enemy. Frantic to reverse the spell the moment the moon enters a new phase, she finds her efforts are fruitless—there's a strange, foreign pulse coursing through her, one that propels her toward Roman. Desperate to break free of this terrible curse before Damen or the twins can discover what she's done, she turns to Jude and delves deeper and deeper into dark magick, ultimately risking everything she knows and loves—including Damen.
[from
Goodreads
]
This meme is hosted by
Boy with Books
. I'll be spotlighting books I want to read, whether they've been out for 10 years or won't be released for another 10 months.