You read the review and you pored over the author post...are you ready to to get your hands on a copy of
The Pack
?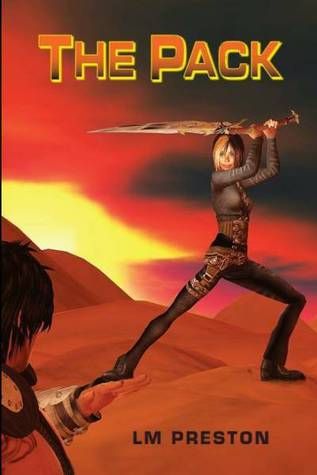 That's what I thought. :-)
Phenomenal One Press is offering up a prize pack with a copy of
The Pack
and a poster
and
a magnet AND an ARC of
Bandits
, which doesn't come out until 2011. How cool is that?! I wish I could enter myself...
Keeping up with these giveaways (
Pay It Forward
ends tonight!) is making me go a little crazy, and I think I *might* even be persuaded to give up my own copy to a 2nd lucky winner if we hit, say, 225 followers.
What? I'm not above bribery...
Rules in a Box:
You do NOT have to be a follower, but I'd love to have you around, of course! :-)
You must be 13 or older to enter.
UPDATED: The prize pack is international!!! The 2nd book will be US only since I'll be handling shipping.
Ends at 11:59 pm CDT

June 27th

, 2010.

Winners will be contacted by email and will have 48 hours to respond.
Entries will only be accepted using the FORM, and you MUST include your email address so I can contact you. No email = no books.
Winner will be chosen using a spreadsheet random number generator.
I reserve the right to amend the rules as needed. (Hopefully this won't happen, but just in case...)
Extra points in a Box:
+1 for being a follower
+1 for tweeting/facebooking/blogging/linking anywhere else. Leave a link or it doesn't count. (You only get points for one link, but you're free to do more!)
If you can't see the form below, you can find it
here
.