Do you want to know who won some of these:
and some of these?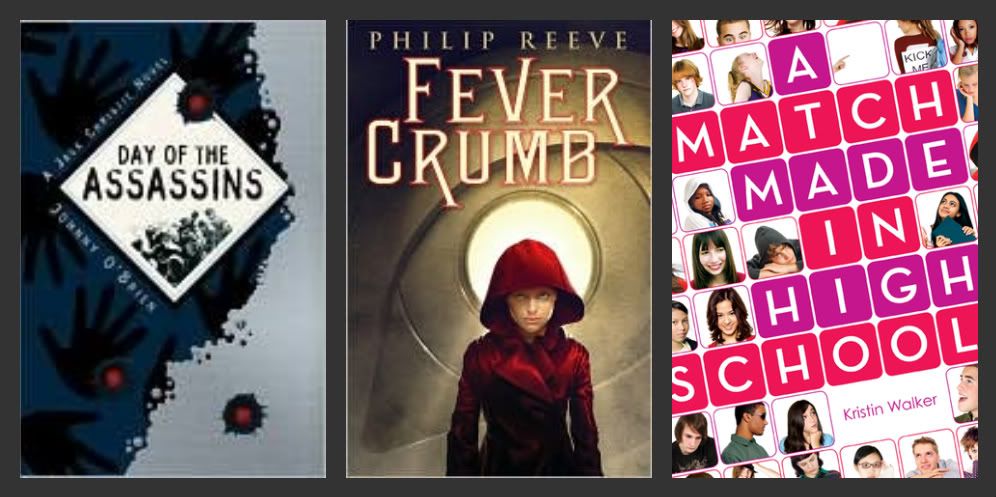 Of course! The Pay It Forward giveaway came to a[n extremely] successful end last night. You guys really rocked getting the word out!
Out of 62 entrants and a total of 189 entries, here are the 3 winners.
Madeleine Rex, whose top picks were Hush, Hush and Rules of Attraction
Lulilut, who gets Fever Crumb and Truly, Madly: A Novel
AND E.J. Stevens, who gets Day of The Assassins and A Match Made in High School
Congratulations, guys! I've emailed you, and you have 48 hours to respond.
If you didn't win any ARCs (or, actually, even if you did...), don't forget about the
giveaway of The Pack
that's currently going on here in the Box. It's international!