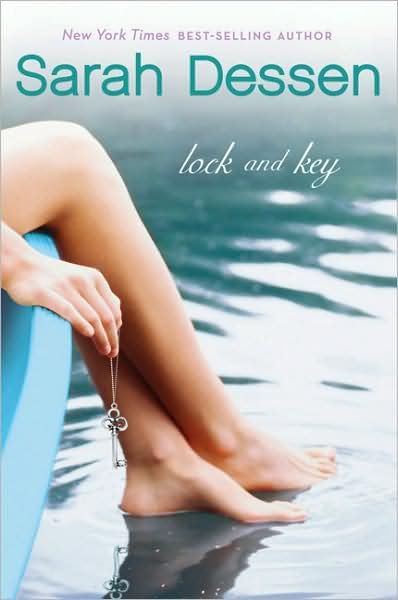 Closest Book:
Lock and Key

Author: Sarah Dessen
Page 56, sentence 5:
"When my dad left, my mom slowly began to withdraw from my daily routine--waking me up in the morning, getting me ready for school, walking me to the bus stop, telling me to brush my teeth--and Cora stepped in to take her place. This, too, was never decided officially or announced.

It just happened, the same way my mom just happened to start sleeping more and smiling less and singing late at night, her voice wavering and haunting and always finding a way to reach my ears, even when I rolled myself against the wall tight and tried to think of something else, anything else.

"

Rules:
* Grab the book nearest you. Right now.
* Turn to page 56.
* Find the fifth sentence.
* Post that sentence (plus one or two others if you like) along with these instructions on your blog or (if you do not have your own blog) in the comments section of Storytime with Tonya and Friends.
*Post a link along with your post back to Storytime with Tonya and Friends.
* Don't dig for your favorite book, the coolest, the most intellectual. Use the CLOSEST.