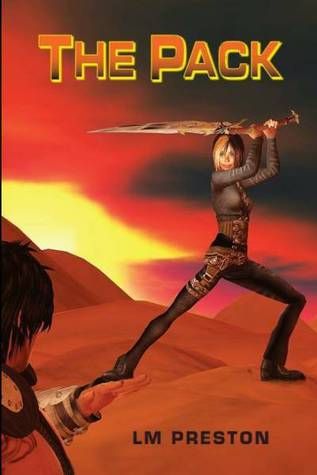 Closest Book:
The Pack

Author: L. M. Preston
Page 56, sentence 4 (there is no sentence 5 on page 56):
" 'Ladies and gentleman, please take the injection from the vial administered by the robotic arm in the seat in front of you.

It will speed up the adjustment to Earth's gravitational pull,' the voice on the speaker said cheerfully.

"



Rules:
* Grab the book nearest you. Right now.
* Turn to page 56.
* Find the fifth sentence.
* Post that sentence (plus one or two others if you like) along with these instructions on your blog or (if you do not have your own blog) in the comments section of Storytime with Tonya and Friends.
*Post a link along with your post back to Storytime with Tonya and Friends.
* Don't dig for your favorite book, the coolest, the most intellectual. Use the CLOSEST.