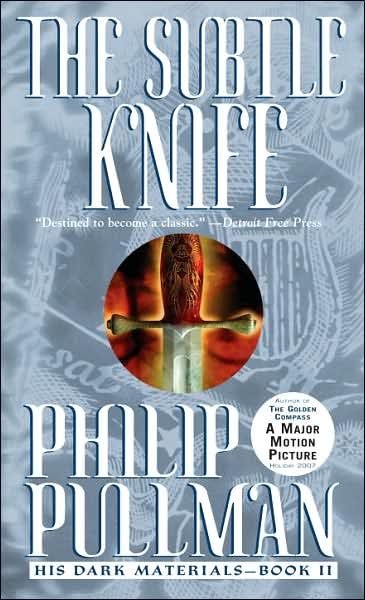 Closest Book:
The Subtle Knife

Author: Philip Pullman
Page 56, sentence 5:
" They found a department store, shabby like everywhere else, with clothes in styles that looked a little old-fashioned to Will's eye, but they found Lyra a tartan skirt and a green sleeveless blouse with a pocket for Pantalaimon.

She refused to wear jeans, refused even to believe Will when he told her that most girls did.

'They're trousers,' she said. 'I'm a girl. Don't be stupid.'

Rules:
* Grab the book nearest you. Right now.
* Turn to page 56.
* Find the fifth sentence.
* Post that sentence (plus one or two others if you like) along with these instructions on your blog or (if you do not have your own blog) in the comments section of Storytime with Tonya and Friends.
*Post a link along with your post back to Storytime with Tonya and Friends.
* Don't dig for your favorite book, the coolest, the most intellectual. Use the CLOSEST.