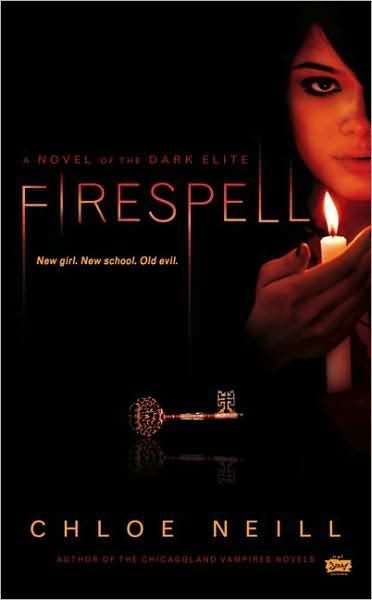 As the new girl at the elite St. Sophia's boarding school, Lily Parker thinks her classmates are the most monstrous things she'll have to face… ...more
As the new girl at the elite St. Sophia's boarding school, Lily Parker thinks her classmates are the most monstrous things she'll have to face…

When Lily's guardians decided to send her away to a fancy boarding school in Chicago, she was shocked. So was St. Sophia's. Lily's ultra-rich brat pack classmates think Lily should be the punchline to every joke, and on top of that, she's hearing strange noises and seeing bizarre things in the shadows of the creepy building.

The only thing keeping her sane is her roommate, Scout, but even Scout's a little weird—she keeps disappearing late at night and won't tell Lily where she's been. But when a prank leaves Lily trapped in the catacombs beneath the school, Lily finds Scout running from a real monster.

Scout's a member of a splinter group of rebel teens with unique magical talents, who've sworn to protect the city against demons, vampires, and Reapers, magic users who've been corrupted by their power. And when Lily finds herself in the line of a firespell, Scout tells her the truth about her secret life, even though Lily has no powers of her own—at least none that she's discovered yet…
[from
Goodreads
]
Rating: 4 out of 5 boxes
Target Audience: YA paranormal fans
High point: Lily and Scout
Low point: The set-up
Reader maturity: 13+
There was only one thing wrong with this book, and even though it's purely my own fault, I'm very put out. What, you ask, could possibly be so bad about it? Well...I left it in the car in the heat, and the glue on the binding split into a neat line down the back of the spine. I attempted to jam the pages back into the glue while it was still hot and sticky, but I fear that my copy of
Firespell
will never be the same...
Other than that, though, I had no complaints with
Firespell
. It's a fun, bewitching read that had me giggling at the antics of several of the characters. This isn't an epic paranormal series--at least so far--and in not purporting to be anything serious, the story doesn't take itself too seriously. It's meat and substance with a nice helping of dessert to keep it light.
Chloe Neill brilliantly captured the essence of teenagehood without entering into any cringe-worthy territory or overused slang. The main character is sensible and smart and confused and uncertain, but the whirlwind of emotions never becomes tiresome or too mature. I enjoyed the establishment of the world, centering on teenagers and mashing together several different supernatural myths and creatures. Together, these create a seamless premise that, while not new, still feels fresh and interesting.
I felt that
Firespell
moved a little slowly, but it also appears to be the set-up novel for a series that holds great promise. I really want to know more about St. Sophia's and the secrets of the other characters in the novel, especially Lily's parents. I'm eagerly awaiting the sequel,
Hexbound,
and hope that it explores more of the history of these unique beings and sheds some light on the mysteries unearthed in
Firespell
.
Title: Firespell
Author: Chloe Neill
Genre: Teen Fiction - Girls & Young Women
Year: 2010
Book Source: Won from Teens Read & Write