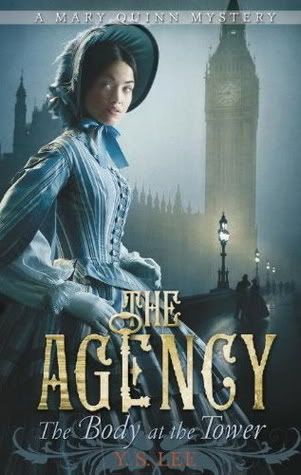 This is another colourful, action-packed Victorian detective novel about the exploits of agent Mary Quinn. At a young age, Mary Quinn is rescued from the gallows and taken to Miss Scrimshaw's Academy for Girls. The school turns out to be a front for a private detective agency. At age 17, Mary takes on her first case (A Spy in the House). In this, the second book of the series, Mary Quinn sets out to uncover the truth behind a suspicious death at St. Stephen's Tower, better known as the clock tower of the Houses of Parliament. The accident occurred after hours in a highly public part of town and despite the presence of night watchmen. Mary, disguised as Mark Quinn, becomes a builder's assistant to find out the truth about the body at the tower.
[from
Goodreads
]
This meme is hosted by
Boy with Books
. I'll be spotlighting books I want to read, whether they've been out for 10 years or won't be released for another 10 months.