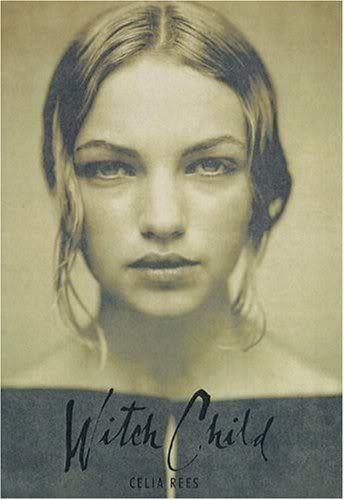 Mary's grandmother is executed for witchcraft, and Mary is forced to leave her home to avoid the same fate. At first she flees to the English countryside, but when the atmosphere of superstition and suspicion becomes all consuming she leaves on a boat for America in the hope that she can start over and forget her past. But during the journey, she realizes that the past is not so easy to escape.
[from
Goodreads
]
Rating: 2.5 out of 5 boxes
Target Audience: Paranormal historical readers
High point: Strong writing
Low point: Didn't engage me
Reader maturity: 13+
Witch Child
follows Mary Newbury as she flees England's wild witch hunts, only to fall into the hands of witch hunters even more zealous and unrestrained in the early American wilderness.
Though I'm usually a fan of historicals (especially when combined with a hint of the paranormal),
Witch Child
just didn't light the spark of imagination in me. I don't know if I wasn't in the proper mood for a historical or what, but...something was missing. I don't want to dissuade you from trying it out, though, because I feel certain that it's got strong writing and an interesting tale.
In retrospect, I wonder if my tastes have been spoiled by too many witch trial novels when I was younger. Since the ending could have gone one of two ways, I already had an idea where the book was going. Perhaps the anticipation of the known was too much for the hints of danger lurking in the pages.
Whatever the problem, I was more interested in Mary's mother, back in England, than I was with the folks of Beulah. I also wondered, time and again, why Mary did not leave her situation and return to Salem. It seemed that she could have done so and avoided many of the events in the novel. Of course, then where would the story be, right?
Regardless of my lack of excitement for
Witch Child
, I believe Celia Rees is a good writer, and I'm interested in trying out some of her other work, even if I can't heartily get behind this one.
Title: Witch Child
Author: Celia Rees
Genre: Fiction - Historical
Year: 2002
Book Source: Purchased