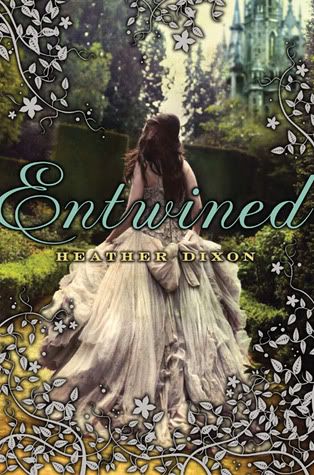 Azalea and her younger sisters dance in the mysterious silver forest every night, escaping from the sadness of the palace and their father's grief. What they don't understand—although as time passes they begin to get an inkling of the danger they are in—is that the mysterious and dashing Keeper is tightening his snare with deadly purpose. Luckily, Azalea is brave and steadfast. Luckily, a handsome young army captain also has his eye on Azalea. . . . Lush, romantic, and compelling, this debut novel by Heather Dixon will thrill fans of Shannon Hale, Robin McKinley, and Edith Pattou.
[from
Goodreads
]
This meme is hosted by
Boy with Books
. I'll be spotlighting books I want to read, whether they've been out for 10 years or won't be released for another 10 months.