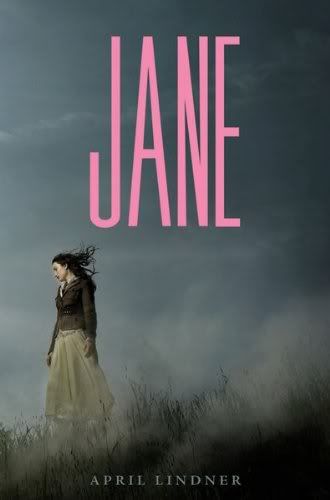 Forced to drop out of an esteemed East Coast college after the sudden death of her parents, Jane Moore takes a nanny job at Thornfield Park, the estate of Nico Rathburn, a world-famous rock star on the brink of a huge comeback. Practical and independent, Jane reluctantly becomes entranced by her magnetic and brooding employer and finds herself in the midst of a forbidden romance.

But there's a mystery at Thornfield, and Jane's much-envied relationship with Nico is soon tested by an agonizing secret from his past. Torn between her feelings for Nico and his fateful secret, Jane must decide: Does being true to herself mean giving up on true love?

An irresistible romance interwoven with a darkly engrossing mystery, this contemporary retelling of the beloved classic Jane Eyre promises to enchant a new generation of readers.
[from
Goodreads
]
Rating: 1.5 out of 5 boxes
Target Audience: Readers not yet introduced to the classics
High point: The concept
Low point: Predictable and graphic
Reader maturity: 17+
First off, I feel it's only fair to point you to my review of the original story of
Jane Eyre
, of which I'm not particularly enamored. The saving graces of Charlotte Bronte's version are the classic elements of the writing and upstanding morals of the heroine, neither of which are possessed by the modern retelling,
Jane
.
Because
Jane
is an updated version of
Jane Eyre
, the author stuck to the general outline of the original, which, while truer to the story that way, made the novel very predictable. This in itself would not be a bad thing except that I was hoping for a stronger heroine for today's readers. The Jane in this story is as blank a canvas as the original, if a bit more boring in her lack of personality. She is, like the original, dedicated to her 6 year old charge, Maddy, and very responsible.
While I understand the difficulties in finding a decent modern-day equivalent of Mr. Rochester--brooding, moody, something of a gentleman bad-boy--I had a hard time picturing him as a rock star. Though I didn't care for Mr. Rochester, his affection for Jane was obvious; however, Mr. Rathburn (the rock star) didn't convince me of his love for Jane, possibly due solely to being the former bad-boy rock star.
Readers of
Jane Eyre
will be familiar with Jane's flight from Thornfield Hall. In
Jane
, Jane's time spent with the siblings Diana, Maria and River were lovely. Jane began to develop a personality and some good sense. The sisters were richly written, and even their occasionally inscrutable brother was believably portrayed. Actually, I prefer the new version of River to the original character. I saw the attraction and the misunderstanding between Jane and River much more clearly in the remake. If the rest of the novel had followed in a similar vein, with a determined Jane, I think I might have enjoyed it more.
Jane
, presumably as part of the attempt to create something hip and edgy, has several adult scenes in it, one in detail. My cleanliness preferences aside, I found this untrue to the character of Jane, who, in the original, is intensely defined by her propriety.
If this weren't a remake, I probably wouldn't be so critical. Weak heroines aside, there isn't anything wrong with the plot or the writing. In fact, I think if the author had been writing a similar novel separate and apart from
Jane Eyre
, there would've been more wriggle-room for Jane's development, which could have created a great story in its own right.
Title: Jane
Author: April Lindner
Genre: Fiction - Contemporary
Year: 2010
Book Source: Won an ARC from Stories & Sweeties