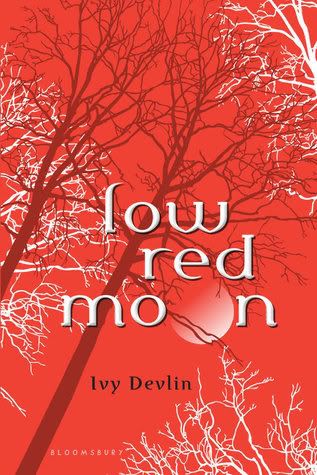 The only thing Avery Hood can remember about the night her parents died is that she saw silver—deadly silver, moving inhumanly fast. As much as she wants to remember who killed them, she can't, and there's nothing left to do but try to piece her life back together.
Then Avery meets the new boy in school—Ben, mysterious and beautiful, with whom she feels a connection like nothing she's ever experienced. When Ben reveals he's a werewolf, Avery still trusts him—at first. Then she sees that sometimes his eyes flash inhuman silver. And she learns that she's not the only one who can't remember the night her parents died.
Part murder mystery, part grief narrative, and part heart-stopping, headlong romance,
Low Red Moon
is a must-read for teen paranormal fans.
[from
Goodreads
]
Rating: 3.5 out of 5 boxes
Target Audience: Werewolf phenom fans
High point: The emotional aspect
Low point: The lightning fast romance
Reader maturity: 13+
Low Red Moon
follows Avery Hood as she tries to piece together the events of the night her parents were killed. She was there, a witness, but she can't remember more than flashes of color and movement. And then there's the new boy in town...
I read
Low Red Moon
on a sunny Friday afternoon, but I was transported to Avery's woods, with its deep, dark rumors of shapeshifting, bloodthirsty creatures. For a supernatural novel, it's very subtle, exploring town and family politics over the myths and abilities of the superhuman, which makes it an emotional read rather than a thriller.
Since the novel is set in the wake of the death of Avery's parents, she is, obviously, consumed with grief. While the reader sympathizes with her, we're never bogged down by it. Her grandmother is, though an unlikely candidate, the rock that holds her firm and allows Avery to move forward with her life. Then there's the new student...
He was a stunning love interest, but, while I could certainly understand Avery's attraction, their romance progressed really, really fast, which made me a little uncomfortable as I turned the pages, unsure of what exactly I would find. But it's okay--the author allowed the two to remain chaste, enabling the book to appeal to a wider range of readers.
Title: Low Red Moon
Author: Ivy Devlin
Genre: Fiction - Supernatural
Year: 2010
Book Source: Won from Sarah's Random Musings