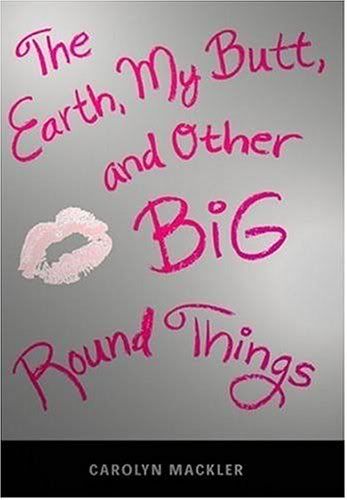 An overweight teen is sure that she's the weakest link in her high-powered family - until her handsome, athletic, star-student brother has a shocking fall from grace.
Fifteen-year-old Virginia Shreves has a larger-than-average body and a plus-size inferiority complex. She lives on the Web, snarfs junk food, and follows the "Fat Girl Code of Conduct." Her stuttering best friend has just moved to Walla Walla (of all places). Her new companion, Froggy Welsh the Fourth (real name), has just succeeded in getting his hand up her shirt, and she lives in fear that he'll look underneath. Then there are the other Shreves: Mom, the successful psychologist and exercise fiend; Dad, a top executive who ogles thin women on TV; and older siblings Anaïs and rugby god Byron, both of them slim and brilliant. Delete Virginia, and the Shreves would be a picture-perfect family. Or so she's convinced. And then a shocking phone call changes everything.

With irreverent humor, insight, and surprising gravity, Carolyn Mackler creates an endearingly blunt heroine whose story will speak to every teen who struggles with family expectations - and serve as a welcome reminder that the most impressive achievement is to be true to yourself.
[from
Goodreads
]
Rating: 2.5 out of 5 boxes
Target Audience: Contemporary YA readers
High point: The message
Low point: Some of the content
Reader maturity: 15+
Well...if the title didn't tip you off, this is a funny book.
The Earth, My Butt, and Other Big Round Things
is sassy from the title to the last pages. It's not exactly comedy and the antics aren't humorous, but the narrator, Virginia, is a hoot. She's saucy and sassy and witty and self-deprecating, which makes her lovable and endearing.
Some of the book concerns Virginia wanting (or getting into) some things that I don't think girls her age need to be getting into, but aside from that, there were some sweet and poignant moments of self-awareness and much-needed independence from her perfect family. Virginia's not perfect and her facade fails, but once it comes down, she turns into a confident, mature young woman. The message is one that women, especially, of all ages need to hear.
As previously mentioned, there are some adult issues and a few mature moments that may not be appropriate for all teens. Other than that,
The Earth, My Butt, and Other Big Round Things
is a sweet and sometimes amusing YA novel.
Title: The Earth, My Butt and Other Big Round Things
Author: Carolyn Mackler
Genre: Fiction - Contemporary
Year: 2003
Book Source: Purchased