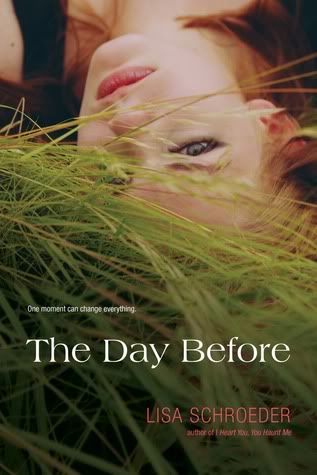 Sometimes there's no turning back.

Amber's life is spinning out of control. All she wants is to turn up the volume on her iPod until all of the demands of her family and friends fade away. So she sneaks off to the beach to spend a day by herself.

Then Amber meets Cade. Their attraction is instant, and Amber can tell that he's also looking for an escape. Together they decide to share a perfect day: no pasts, no fears, no regrets.

The more time that Amber spends with Cade, the more she's drawn to him. And the more she's troubled by his darkness. Because Cade's not just living in the now--he's living each moment like it's his last.
[from
Goodreads
]
With Want to Read Wednesday, I'll be spotlighting books I want to read, whether they've been out for 10 years or won't be released for another 10 months.