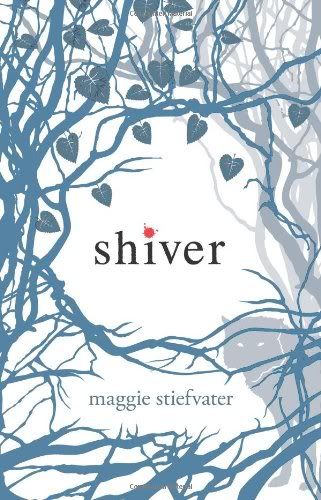 the cold.
Grace has spent years watching the wolves in the woods behind her house. One yellow-eyed wolf—her wolf—watches back. He feels deeply familiar to her, but she doesn't know why.
the heat.
Sam has lived two lives. As a wolf, he keeps the silent company of the girl he loves. And then, for a short time each year, he is human, never daring to talk to Grace...until now.
the shiver.
For Grace and Sam, love has always been kept at a distance. But once it's spoken, it cannot be denied. Sam must fight to stay human—and Grace must fight to keep him—even if it means taking on the scars of the past, the fragility of the present, and the impossibility of the future.
Rating: 2.5 out of 5 boxes
Target Audience: Werewolf phenom fans and (it feels like) everyone else
High point: The writing
Low point: How worried I was about Grace being crazy
Reader maturity: 13+
Oh, dear.
Shiver
is one of those books that I feel that, as a book blogger, I'm compelled to like, based on how awesome it seems like everyone else thinks it is. And I didn't
dislike
it, but I didn't connect with it either. I'm still a little bummed out about it because after I fell for
Lament
and
Ballad
, which are about faeries,
which I don't even like
, I thought for sure I'd LOVE Maggie Stiefvater's take on werewolves. But unfortunately, it wasn't to be.
[This is SPOILER-filled so if you haven't read the book, you might want to skip this!] I'm trying to figure out what I didn't love about it and
why
I didn't connect with it...the best I can come up with is that I don't quite understand how Grace could fall in love with a wolf. A wolf. The girl falls in love with a
wolf
. While he is in wolf form. Before she realizes he's human sometimes. A wolf who is part of a pack that
tried to eat her
. And then they're
magically
soulmates once they're finally able to talk to each other. Although with parents as negligent as hers, I suppose a wolf who stares at her all the time isn't much of a leap...
[END SPOILERS.] So I guess my problem lies in the character and plot details and not in the writing, which was emotional and turgid, sweeping me along--or at least, I'm pretty sure it would've if I hadn't been so caught up in worry over Grace's mental state. From a distance, I'm able to recognize the skill of wordcraft, and I was certainly eager to find out what happened next as I was reading. I liked Isabel's character and Sam's back-story so parts of the book were really enjoyable. Since the author is a good writer (and I've read some of her other work and enjoyed it), I'm going to try and pick up
Linger
and see if I can get into it a little more.
Shiver
was just a little bit
beyond
me.
Title: Shiver
Author: Maggie Stiefvater
Genre: Fiction - Supernatural
Year: 2009
Book Source: Won from YA Books Reviewed