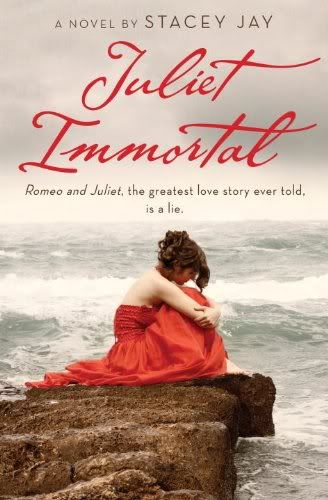 The most tragic love story in history . . .

Juliet Capulet didn't take her own life. She was murdered by the person she trusted most, her new husband, Romeo Montague, a sacrifice made to ensure his own immortality. But what Romeo didn't anticipate was that Juliet would be granted eternity, as well, and would become an agent for the Ambassadors of Light. For 700 years, she's fought Romeo for the souls of true lovers, struggling to preserve romantic love and the lives of the innocent. Until the day she meets someone she's forbidden to love, and Romeo, oh Romeo, will do everything in his power to destroy that love.
[from
Goodreads
]
With Want to Read Wednesday, I'll be spotlighting books I want to read, whether they've been out for 10 years or won't be released for another 10 months.