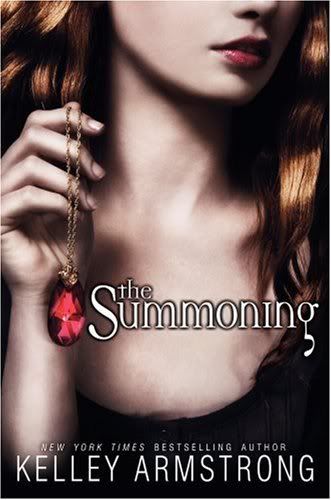 My name is Chloe Saunders and my life will never be the same again.

All I wanted was to make friends, meet boys, and keep on being ordinary. I don't even know what that means anymore. It all started on the day that I saw my first ghost -- and the ghost saw me.

Now there are ghosts everywhere and they won't leave me alone. To top it all off, I somehow got myself locked up in Lyle House, a "special home" for troubled teens. Yet the home isn't what it seems. Don't tell anyone, but I think there might be more to my housemates than meets the eye. The question is, whose side are they on? It's up to me to figure out the dangerous secrets behind Lyle House . . . before its skeletons come back to haunt me.
[from
Goodreads
]
Rating: 4 out of 5 boxes
Target Audience: Anyone who EVER loved ghost stories
High point: All the plot elements
Low point: Everything gets campy if you look at it too closely
Reader maturity: 13+
I grew up loving ghost stories! And while this wasn't all that long ago, these weren't
good
ghost stories--they were quite cheesy--because these were the ones that ended up at Goodwill or a thrift store because no one wanted them anymore. (Hey, they were cheap books, and I read pretty much anything marketed for YA that I could get my hands on!) Regardless of the lack of quality, I've been hooked on ghost stories ever since, but I've had trouble finding them for a more sophisticated YA palette. Well, look no more!
The Summoning
is a phenomenal ghost story--it's got ghosts (obviously), other supernaturals (for those who aren't ghost-loving-freaks) and a bunch of sociopath doctors at a group home. *insert shiver here* Doesn't that sound awesome?? I didn't realize what
The Summoning
was about when I started it (I don't know why I didn't just read the back...), but I thought it was about witches. Imagine my surprise when the first chapter gave me enough goosebumps that I had to turn on the light!
Ms. Armstrong is a great writer and provides the reader with an easy to follow but suitably complex main character. She--Chloe--makes reasonable mistakes and assumptions but also has, thankfully, enough little grey cells that she learns and moves forward. There's also a strange friendship triangle going on and lies and deceit everywhere.
I would break it down further for you, but when I try to separate the pieces, it all ends up sounding a little campy, like the novels I was talking about earlier. I don't mean to give you that impression because it's NOT like that. I don't know
how
it's not campy, but somehow everything works together to create a really fun, exciting, scary, adventurous book that, happily for me, has quite a few ghosts in it.
For the record, I
cannot wait
to read the sequel to this, which means I'm either going to have to give in and buy it (this is where I
should
invoke my "no new series" rule) or finally trek to my new city's library.
Title: The Summoning
Author: Kelley Armstrong
Genre: Fiction - Supernatural
Year: 2008
Book Source: Won from YA Books Reviewed