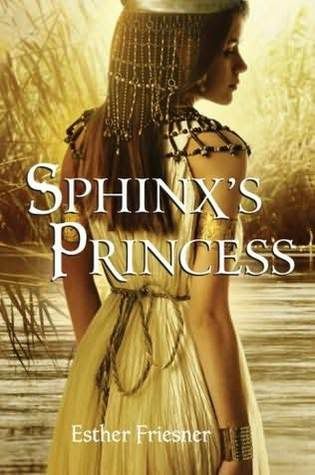 She was far more than just a pretty face. . . .
Although Nefertiti is the dutiful daughter of a commoner, her inquisitive mind often gets her into situations that are far from ordinary, like receiving secret lessons from a scribe. And her striking beauty garners attention that she'd just as soon avoid, especially when it's her aunt, the manipulative Queen Tiye, who has set her sights on Nefertiti. The queen wants to use her niece as a pawn in her quest for power, so Nefertiti must leave her beloved family and enter a life filled with courtly intrigue and danger. But her spirit and mind will not rest as she continues to challenge herself and the boundaries of ancient Egyptian society. With control of a kingdom at stake and threats at every turn, Nefertiti is forced to make choices and stand up for her beliefs in ways she never imagined.
As she did in Nobody's Princess and Nobody's Prize, author Esther Friesner offers readers a fresh look at an iconic figure, blending historical fiction and mythology in a heady concoction.
Rating: 4.5 out of 5 boxes
Target Audience: Mainstream YA fans, devourers of historical fiction...anyone, really
High point: The blend of myth and fact
Low point: Nefertiti was a little too modern for belief
Reader maturity: 13+
Esther Friesner has a wonderful gift for bringing myth to life, and
Sphinx's Princess
is yet another of her triumphs that I thoroughly, unequivocally enjoyed.
Like it's predecessors,
Sphinx's Princess
ushers modern readers into a historic world of myth, a perfect blend of fact and fiction and legend. The characters, the history, and the golden Egyptian setting spring to life with vibrant form and color. Whereas Nefertiti has always been a beautiful face in the pages of history, in
Sphinx's Princess
, she becomes a person, real and flawed, with hopes and dreams and a loving heart. Though most of the facts of Nefertiti's life have been lost to time, Ms. Friesner imagines an engrossing and plausible childhood for Nefertiti, bringing her up as a privileged, yet humble, young woman.
The writing is quick and the descriptions vivid; I turned page after page and lost track of time.While I doubt that Nefertiti was actually as bold as she's portrayed here, I enjoyed the connection that I was able to feel with the youthful and vivacious Egyptian royal, long before she became queen. The climax of the novel took me by surprise and forced me to stay up late, desperate to find out the fate of the future queen and her few friends. There's also a sneaky little bit of romance that added the perfect hint of sweetness to the novel and enables the reader to see more deeply into Nefertiti's skills as a diplomat and her natural kindness to all.
In short, I loved it!
Sphinx's Princess
is a fabulous read. If you love YA historicals, this is a great one to add to your collection, and if you've been waiting to try one out,
Sphinx's Princess
is well worth the time.
Title: Sphinx's Princess
Author: Esther Friesner
Genre: Fiction - Historical
Year: 2009
Book Source: Purchased