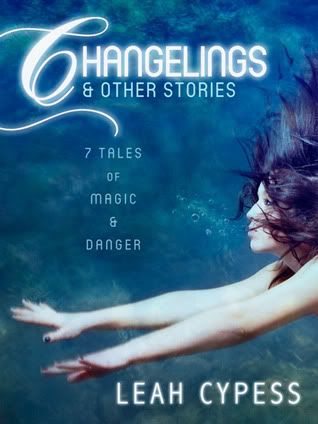 Laura is telling the truth about being from Faerie. But not about anything else.

Darri has been waiting years for her brother's return… because only she can protect the rest of her family from him.

Sarli is one of a long line of abandoned girls chosen to be a human sacrifice. But she's planning for her turn to go a little differently.

Seven previously published fantasy stories by Leah Cypess, author of Mistwood & Nightspell.
Rating: 3 out of 5 boxes
Target Audience: Faerie fans
High point: The surprise at the end of each story
Low point: Not much food for thought
Reader maturity: 13+
All great short stories share two traits. One, they encourage the reader to reach a certain confidence of understanding and then pull away the veil of illusion at the last second. Two, they do more than communicate a scene--there is a message, an idea, a simple thought explored through a fictional medium that allows the reader to draw their own conclusion.
Changelings & Other Stories
did a fantastic job of achieving the former. A few of the stories lost me (I'm not familiar with the author's other works so this might explain my confusion), but for the most part, I was amazed by the surprise/twist/unveiling at the end of each story.
With regards to the second trait, I was less impressed. I know that some reading can be purely for pleasure, but I like short stories that flip my worldview upside down for a few minutes.
Changelings & Other Stories
was so good at manipulating my expectations that I had high hopes for their food-for-thought capabilities as well.
Overall,
Changelings & Other Stories
is a lovely collection of short stories that I enjoyed. Someone more familiar with the author's mythology of Faerie and changelings might enjoy them even more.
Title: Changelings & Other Stories
Author: Leah Cypess
Genre: Fiction - Paranormal
Year: 2011
Book Source: Downloaded free from Amazon