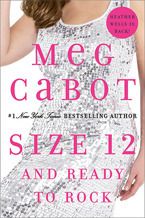 Summer break . . . and the livin' ain't easy

Just because the students at New York College have flown the coop doesn't mean assistant residence hall director Heather Wells can relax. Fischer Hall is busier than ever, filled with squealing thirteen- and fourteen-year-old girls attending the first ever Tania Trace Teen Rock Camp, hosted by pop sensation Tania Trace herself--who just happens to be newly married to Heather's ex-boyfriend, heartthrob Jordan Cartwright. But the real headache begins when the producer of a reality TV show starring Tania winds up dead . . . and it's clear that the star was the intended victim.

Grant Cartwright, head of Cartwright Records, wants to keep his daughter-in-law (and his highest-earning performer) alive. So he hires his oldest son, black sheep of the family and private investigator Cooper Cartwright--who just happens to be Heather's "new" fiancE. Heather should leave the detecting to Cooper. But with a dorm full of hysterical mini-divas-in-training, she can't help but get involved. And after Tania shares a really shocking secret with her, "this" reality suddenly becomes more dangerously real than anyone ever anticipated.
Rating: 4.5 out of 5 boxes
Target Audience: Grown-up fans of The Princess Diaries
High point: Heather is back and as awesome as ever
Low point: I don't know if there's going to be another sequel!
Reader maturity: 15+
If you follow me on Twitter, you may remember how excited I was to find a copy of
Size 12 and Ready to Rock
in my mailbox. And I was so right to be psyched!!
There's always a little bit of apprehension when picking up a book in a series that was dormant for years, then recently resurrected. In most cases, I would be right to be apprehensive but with Meg Cabot at the helm, my fears were unfounded. I wonder now, post-read, if Cabot didn't plan for more than 3 books the whole time...
In case you didn't know, this is a new book in one of my
favorite series
, so I hold
Size 12 and Ready to Rock
to an extremely high standard. Cabot managed to avoid all of the pitfalls I would've expected of the fourth book in a series. The mystery was fresh, with a suitable explanation for Heather's involvement (i.e. why she's involved in yet another mystery); there are a myriad of new characters, as well as the return of some old favorites; and Heather remains Heather, albeit a little older, wiser and more concerned with her relationship, though still as charming as ever.
Cabot delivered a wonderful addition to my shelf of Heather Wells mysteries, and that got me thinking...Do I detect a book #5 on the way?
Title: Size 12 and Ready to Rock
Author: Meg Cabot
Genre: Fiction - Contemporary
Year: 2012
Book Source: Received for review from publisher