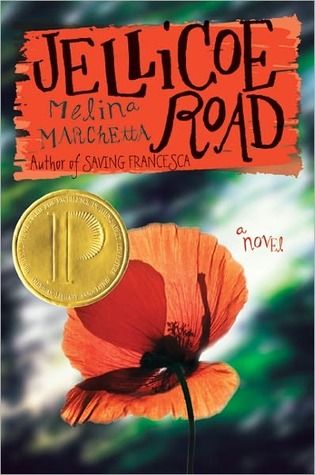 At age eleven, Taylor Markham was abandoned by her mother. At fourteen, she ran away from boarding school, only to be tracked down and brought back by a mysterious stranger. Now seventeen, Taylor's the reluctant leader of her school's underground community, whose annual territory war with the Townies and visiting Cadets has just begun. This year, though, the Cadets are led by Jonah Griggs, and Taylor can't avoid his intense gaze for long. To make matters worse, Hannah, the one adult Taylor trusts, has disappeared. But if Taylor can piece together the clues Hannah left behind, the truth she uncovers might not just settle her past, but also change her future.
Rating: 4.5 out of 5 boxes
Target Audience: Contemporary fans and some of those who aren't
High point: The slow, careful exposition
Low point: When it ended and there wasn't any more :-(
Reader maturity: 13+
Jellicoe Road
was amazing! It's rare that a book lives up to the hype (5+ years of it!), especially when it's as polarizing as
Jellicoe Road
. It seems that bloggers either loved it or hated it. I loved it!
A marriage of simplicity and complexity exists in
Jellicoe Road
. Taylor is a straightforward character; she says what she means, both to the reader and to her fellow characters. At a distance, she and her story are simple, showing us everything we need to know, but up close, the clean lines of her story begin to tangle and we learn, along with Taylor, that there is much she doesn't know. Melina Marchetta exposes events of 20 years prior with enticing patience, giving the reader just enough information to hazard a guess at a theory over and over again until the end, when all is revealed in the same intentional way.
Jellicoe Road
satisfied my need for interesting characters, complicated relationships and a tantalizing mystery (or three).
Taylor is one of my favorite YA characters yet. She's bold and no-nonsense with glimmers of compassion and kindness shining through. Her character evolves throughout the novel, yet manages to stay true to the Taylor of Chapter One. She's not like me; I didn't find her "relatable" per se, but she's the kind of book character I'd want to befriend if she came to life.
There are several romantic relationships in
Jellicoe Road
, and they're as sparse and perfect as the rest of the storytelling. There's no insta-love or even insta-like, just friendships that blossom into something more.
Melina Marchetta masters the art of exposition in
Jellicoe Road
, from the mysterious identities of The Brigadier and The Hermit to the whereabouts of Taylor's mother. Every word is deliberate, as well as carefully placed.
Jellicoe Road
is a book I can't wait to revisit. As soon as I finished it, I immediately wanted to read it again!
Title: Jellicoe Road
Author: Melina Marchetta
Genre: YA

Contemporary


Year: 20

06
Book Source: Won from Words on Paper